Heat Exchanger Repair and Remanufacture Services
Resources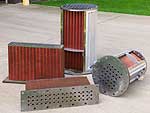 It Doesn't Cost to Maintain Your Heat Exchangers...
It PAYS!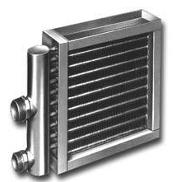 Since 1973, HydroThrift has been providing industry and utilities with the know-how and quality workmanship necessary to maintain the wide variety of heat exchanger's in today's work place.
WE CLEAN, REPAIR and REBUILD:
We CLEAN shell and tube deposits by hot caustic or acid tank immersion, steam jet, high pressure water, and/or water flush drilling.
We REPAIR utilizing domestically manufactured materials, specialized tools, in-house machining to 52" diameter, and torque controlled tube expanders.
We REBUILD heat exchangers to original specifications or can modify to suit your changed design requirements.
As good as new condition at less cost.
Increased operating efficiency of your equipment.
Quick turn around facilitated by large inventory of tubing and material
HydroThrift experience and service